ARA is an innovative system for collecting and analyzing data from the environment. We use a proprietary ARABOX device consisting of a set of sensors (cameras, Wi-Fi, BT, beacon), which is used to collect information about people moving nearby, including: movement direction, interests analysis and demographic profile. We use AI ML algorithms to interpret the collected information, thanks to which we can uniquely identify the profiles of people within the range of the devices.
What Do We Do?
Currently, there is no solution in the real world that would enable the identification and analysis of people moving in public spaces. Thanks to the creation of our proprietary software, we enable our clients to recognize people in a given place and analyze their characteristics in terms of: gender, age, appearance and interests. By tracking the movement of people within the range of our ARABOXes, we are able to determine their distance from the device as well as the direction and manner of movement. We collect and analyze data about people and on this basis we create recipient profiles - as is the case with websites or mobile apps. We create an innovative system that connects the offline and online world.

See how the ARA system works.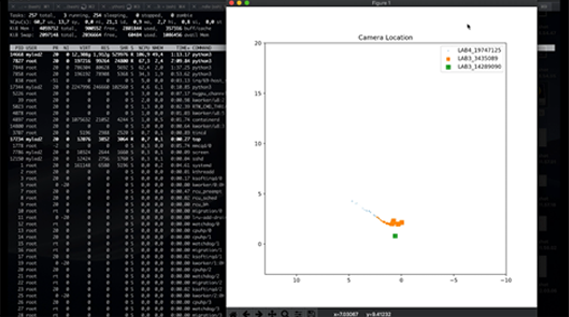 Who can use our solutions
ADVERTISING AGENCIES

The possibility of using the ARA system in advertising activities of the DOOH industry. Analyzing and keeping statistics on the flow of advertising campaigns. Recognizing recipient profiles and creating more personalized and effective outdoor campaigns.

DATA WAREHOUSES
Collecting information about people moving within the range of ARABOX devices. Recognizing the number of recipients, their direction, manner and frequency of movement in a given area of space. Analyzing the interests and demographic profile of recipients.
RETAIL INDUSTRY

Adapting the content to the recipients visiting retail outlets and presenting them with interesting products and services. Transferring the customer into the virtual dimension of the offer by combining offline campaigns with mobile devices. Activating and loyalizing customers.
COUNTING THE NUMBER OF RECIPIENTS

We are able to accurately determine the number of people moving within the range of our device and recognize the direction, frequency and manner of their movement.
DETAILED
REPORTING

We provide our clients with access to the collected analytical data and also create reportsand statistics on the activities carried out.

PRIVACY
PROTECTION

We do not break the provisions of the GDPR - we respect the privacy of recipients, therefore the data we analyze are collected and used in a lawful manner.
MANY YEARS OF
EXPERIENCE

We have software and hardware competences for the DOOH and Digital Signage industry. We have many years of experience in the field of machine learning and artificial intelligence.
SIEDZIBA KRAKÓW:
ARAHUB sp. z o.o.
ul. Ludwika Solskiego 11
31-216 Kraków
Łukasz Przebinda
luke@arahub.ai
519079310