Call us, write to us, come for a coffee
COME VISIT US

We provide outdoor space for communication. We are the first company on the Polish outdoor advertising market that has created an Internet system that integrates over 300 LED screens throughout the country.

Since 2013, we have been organizing and consolidating the previously dispersed DOOH advertising market and enabling the planning and implementation of nationwide real-time campaigns without the need to book the media in advance.

Since 2019, we have been developing the ARA project, thanks to which we provide data about the audience in real time.
WHO DO WE COOPERATE WITH IN THE DEVELOPMENT OF THE TECHNOLOGY?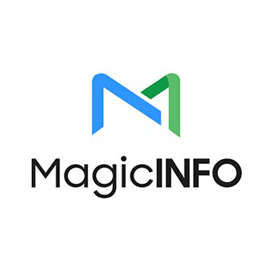 Samsung MagicInfo
The MagicINFO solution is a comprehensive platform for managing Samsung hardware and software, as well as managing content broadcasting, updating messages and their display schedule. The platform is compatible with a wide variety of commercial Samsung displays.
QED is an expert in the practical use of the latest achievements of mathematics and IT to achieve the business goals of its clients and increase the effectiveness of their activities. Thanks to in-depth data analysis and the use of machine learning technology, they are able to prepare improvements in the work of individual departments of companies. They have extensive experience in cooperation with the National Center for Research and Development as part of the implementation of research and development projects.
Dominik Ślęzak
An expert in artificial intelligence, machine learning, data mining and rough set theory. Associate professor at the Institute of Computer Science, Faculty of Mathematics, Computer Science and Mechanics, University of Warsaw. Previously, an employee of PJAIT, University of Regina, McMaster University, York University (Canada). An expert in over a dozen research and development projects financed, among others, by the EU. Editor of over 20 books and reviewer of many scientific journals. Co-author of over 200 scientific articles and six patents (in the USA). Vice-president of the Polish Association of Artificial Intelligence.
Tomasz Tajmajer
Deep Learning and AI enthusiast. He works on machine learning models to increase participation in AI games. Python developer, IoT specialist and embedded systems engineer. Since 2015, as part of his doctoral studies, he has been conducting research related to the development of Machine Learning methods. He has participated in several projects conducted by the University of Warsaw related to artificial intelligence, including the use of machine learning methods to support road traffic management in Poland. He is the author of many publications related to the Internet of Things and artificial intelligence.
Andrzej Janusz
A researcher in the field of data mining, machine learning and artificial intelligence. PhD in computer science at the University of Warsaw, where he is currently an assistant professor. Participant of several research and development projects financed by the National Center for Research and Development. In his research, he has collaborated with scientists from several academic centers in the country and abroad, such as the Silesian University of Technology, Main School of Fire Service, University of Granada and Dalhousie University. His publications include over 20 articles on the use of machine learning techniques. For his publications, he has received three awards at international conferences.
Łukasz Przebinda
President of the Management Board of ARAHUB sp.z o.o. and the originator of the company, responsible for financial analytics, development strategy and technology. He has many years of professional experience in the field of project management and development of IT products.
Maciej Podgórny
Member of the Management Board of ARAHUB sp.z o.o. responsible for the creation and development of a network of partner media, ongoing cooperation with suppliers, as well as the coordination and implementation of advertising campaigns for the most recognizable brands. He has many years of experience in the field of business launch and networking.

Grzegorz Śliwa
Member of the Management Board of ARAHUB sp.z o.o. responsible for the commercial zone, including cooperation with media houses, product development strategy and its commercialization, as well as for investment processes in the company.
SIGN UP FOR OUR NEWSLETTER!
GAIN ACCESS TO THE LATEST INFORMATION
FROM THE WORLD OF RETAIL AND PROGRAMMATIC DOOH!

SIEDZIBA KRAKÓW:
ARAHUB sp. z o.o.
ul. Ludwika Solskiego 11
31-216 Kraków
Łukasz Przebinda
luke@arahub.ai
519079310